Connect to our Facebook page: www.facebook.com/TaranakiTennis
<![if pub11]>

Positions available *New
Senior Rep Manager - view Description and Application
Senior Rep Selector - view Description and Application

2020/21 Draws
Soffe Cup Draw is available under Draws *New<![if pub11]>
Midweek Ladies are available under Draws *New<![if pub11]><![if pub11]>


Taranaki 2020 Sports Awards<![if pub11]>
Senior Female: Nikayla Barnard
Senior Male: Ajeet Rai<![if pub11]>
Team of the Year: Inglewood Wilson Trophy team
Junior Sportswoman: Abby Ross
Junior Sportsman: Will Roberts
Volunteer/Administrator: Shane Devlin<![if pub11]>
Most Improved Female: Abby Ross
Most Improved Male: Will Roberts<![if pub11]>

Junior Grand Prix awards
10s Consolation: Gracey Edgecombe Winner: Thomas Kerr<![if pub11]>
<![if pub11]>12s Consolation: Henry Moffat Winner: Emma Roberts
<![if pub11]>14s Consolation: Abby Ross Winner: Will Roberts
<![if pub11]>16s Consolation: Jordan Whittleston Winner: Nikayla Barnard<![if pub11]><![if pub11]><![if pub11]><![if pub11]>


Taranaki A Grade
Soffe Cup
31 Oct 2020
Pukekura v South Combined
Inglewood v Rotokare
Oakura v Stratford
Huatoki bye


Wilson Trophy
7 Nov 2020


Fours
7 Nov 2020






A Grade Result Sheet 2019-20
A Grade Rules 2019-20
Fours Rules 2019-20 *New
Club Transfer Form
Affiliation Refund form
Taranaki Junior Representative Selection Process

Official Supplier & Sponsors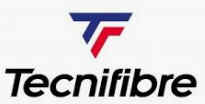 __________________________
2019
Soffe Cup Points Ladder as at 29 Feb 2020

Pukekura
140
Oakura
106
Rotokare
91.5
Huatoki
75
South Combined
73
Stratford
54.5
2019
Wilson Trophy Points Ladder as at 29 Feb 2020

Inglewood
146
Pukekura
105
Oakura
86
Rotokare
82
South Combined
75
Waitara
44
2019
Sumpter Trophy Points Ladder as at 29 Feb 2020

South Combined
120
Pukekura
88
Oakura
67
Huatoki
43
All points adjusted after TTA ruling
2019
Fours Points Ladder as at 29 Feb 2020

Waiwaka Wizards
46
Waiwaka Power
40
Stratford/South
27
Pukekura
7
*awaiting results
---
M O R E N E W S
Ajeet Rai has goals of being the best in the world. Read more...

New A Grade Result Sheet (Word 93-97) template is available above. Limited to 4 singles, 4 doubles and 4 combines and also has the details of who is to receive results. Team captains can type their teams into the Word document and print off for the match, or print off the template and fill out before play.
Check out the latest news regarding Tennis in Taranaki.


W H A T ' S N E W
2020 Midweek Ladies Draws are available *New


U P C O M I N G E V E N T S



R E C E N T T O U R N A M E N T R E S U L T S
Stratford S-Band Bash Tournament: Results


C O N T A C T T A R A N A K I T E N N I S
Email the association at taranakitennis@gmail.com
News Draws Results Points Events Juniors Honour Roll Contacts Links