2017 NZ Lawn Tennis Championships & Tier 3 Taranaki Open

Ajeet Rai picks up the Singles and Doubles titles and has also been awarded a wildcard into qualifying at the ASB Classic. He played Taro Daniel (No.99) losing
6-1 6-2. *New 6th Jan 11:57am
Full draws and results

Read a tournament review


Ajeet Rai powers a forehand during his Men's Open Singles final which he won 6-2 6-2 over Jaden Grinter.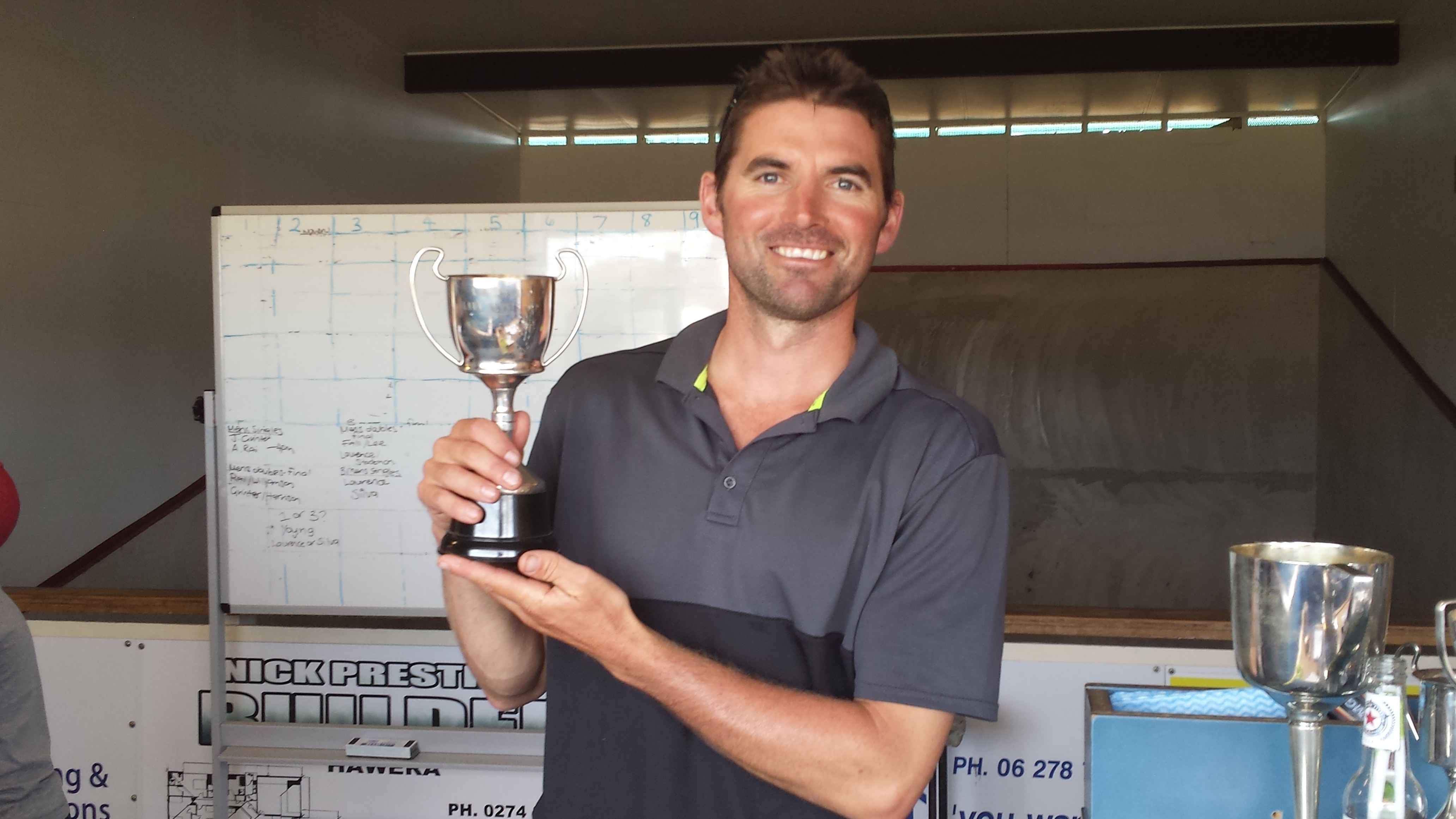 Mike Erb (Pukekura) holds aloft the silverware after winning the NZ Lawn Tennis Championships/Taranaki Open Men's 6+ singles title, defeating Meto Snegirev in the final 7-6(3) 6-3.




Taranaki Junior Calendar 2017/18
A Grade Result Sheet (Word 93-97)

Full A Grade draws available under Draws
16th December 2017
Soffe Cup
Rotokare 10 Pukekura 6
Okaiawa/Manaia 7 Huatoki 9
Pihama 8 Oakura 8 Oakura won on a sets countback 19-17
Read a review

Wilson Trophy
Huatoki 2 Rotokare 14
Matapu 9 Inglewood 7
Stratford 9 Hawera 7
Oakura 4 Pukekura 12

Sumpter Trophy
Pukekura Green 4 Pukekura Yellow 12
Oakura 1 Waitara 15
South Combined 9 Waiwaka 7
Huatoki bye




A Grade Rules 2016-17
Club Transfer Form
Affiliation Refund form
Taranaki Junior Representative Selection Process

Official Supplier & Sponsors





__________________________


(Formerly TopDog)
2017/18
Final Soffe Cup Points Ladder as at 17 Dec 2017

Oakura
50.5
RE/MAX Pukekura
46.5
Central Finance Rotokare
40
Bayleys Huatoki
31.5
Farmlands Okaiawa/Manaia
30.5
Pihama
30
2017/18
Wilson Trophy Points Ladder as at 17 Dec 2017

Thomson O'Neil Stratford
64
RE/MAX Pukekura
60.5
Inglewood Club Inglewood
60
Hawera
46
Rotokare
44.5
McDonalds Real Estate Matapu
42.5
Oakura
28
Bayleys Huatoki
23
2017/18
Sumpter Trophy Points Ladder as at 17 Dec 2017

RE/MAX Pukekura Yellow
51
South Combined
48
Waitara
46
Waiwaka
32
RE/MAX Pukekura Green
27.5
Oakura
16.5
Bayleys Huatoki
5
2017/18
Fours Points Ladder as at 18 Dec 2017

Pukekura Yellow
19
Pukekura Green
18
Waiwaka 1
13
Waiwaka 2
6
Hawera
4
*awaiting results